'Geen problemen met de electronica van Toyota'
feb 9th. 2011
Toegevoegd inLexus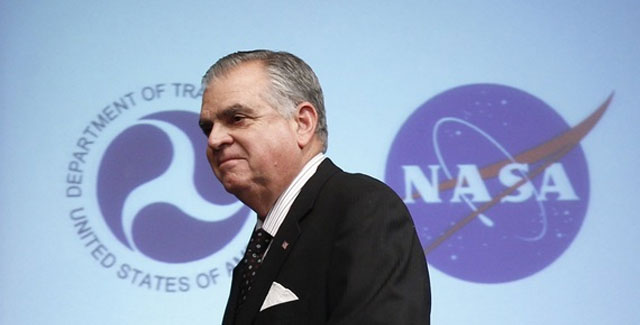 Na een tien maanden durende onderzoek hebben de Amerikaanse "Highway Traffic Safety Administration (NHTSA) en de NASA geconcludeerd dat er
niks mis is met de electronica van Toyota en Lexus, dat een onverwachte acceleratie zou kunnen veroorzaken. Dit meldt Ray LaHood, de Amerikaanse
Staatssecretaris van Transport in een verklaring: (Engels)
NHTSA has already identified the only two known real-world causes of high-speed unintended acceleration in Toyotas, and Toyota has taken action to correct these defects. The first defect involved a design flaw that allowed drivers' gas pedals to become entrapped by floor mats while their vehicles were in motion. The second defect, so-called "sticky pedals" made some Toyota accelerators too slow to release.

Today's results were the product of one of the most exhaustive, thorough, and intensive research efforts ever undertaken.

NASA engineers pored over more than 280,000 lines of software code looking for potential flaws that could initiate an unintended acceleration incident. Alongside NHTSA, they bombarded vehicles with electro-magnetic radiation to see whether it could make electronics systems cause the cars they control to gain speed.

And today, their verdict is in. There is no electronic cause behind dangerous unintended acceleration incidents in Toyotas.
Zeker een opluchting voor Toyota, die met de volgende verklaring reageert: (engels)
"Toyota welcomes the findings of NASA and NHTSA regarding our Electronic Throttle Control System with intelligence (ETCS-i) and we appreciate the thoroughness of their review. We believe this rigorous scientific analysis by some of America's foremost engineers should further reinforce confidence in the safety of Toyota and Lexus vehicles. We hope this important study will help put to rest unsupported speculation about Toyota's ETCS-i, which is well-designed and well-tested to ensure that a real world, un-commanded acceleration of the vehicle cannot occur.

"We will continue to develop and equip Toyota and Lexus vehicles with industry-leading safety technologies, including many based on breakthroughs in sophisticated electronics systems. We will also continue to cooperate fully with NHTSA and respected outside experts in order to help ensure that our customers have the utmost confidence in the safety and reliability of our vehicles. Everyone at Toyota – all 30,000 of our team members in the United States and the many thousands of Americans at our dealers and suppliers across the country – is focused on listening to our customers and constantly improving our products and service."
Voor meer details graag de volgende documenten raadplegen:
De persoonlijke verklaring van Ray LaHood
Bron[Lexusenthusiast]
mlcoolj