Lexus Plug-in hybride? Die komt er niet.
nov 12th. 2013
Toegevoegd inLexus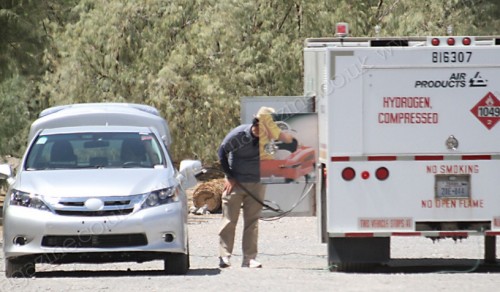 In een gesprek met Mark Templin (Vice president Lexus USA) en de Australische website motoring.com.au, meldt dhr. Templin dat Lexus niet inzet op een plug-in hybride. Hij ziet de toekomst van Lexus meer in de richting van waterstof (fuel cell).
Quote:
"When we read the tea leaves we don't see it making a difference in the globe. Everyone is trying to launch a plug-in now and its more of a tech play, it's a play to get an innovation story more than it is to do with the real world.
"In the real world no-one is buying them, so there are a lot of them in the market place but they are not selling. Consumers aren't willing to pay an additional price for it; you add more batteries, more cost, more complexity right now."
Lexus' strategy is completely different to that of rival BMW, whose i3 plug-in electric vehicle and i8 plug-in petrol-electric sports car are currently garnering global attention. Mercedes-Benz is also rolling out plug-in technology while it is part of Audi's e-tron sub-brand.
"I am not saying it is never going to work," cautioned Templin. "But right now we are not banking on that, we think the industry will go to fuel cell before it goes to plug-in hybrid. That's what we are banking on.
Het hele artikel is te lezen via deze link.